Si Vous avez au moins la moindre des questions sur aucun des médicaments, Vous serez en mesure de poser les nous sur le site ou sur la page Facebook acheter doxycycline sans ordonnance Et en achetant des médicaments, Vous recevrez la livraison à la même adresse, qui choisissent eux-mêmes et que vous spécifiez lors de l'achat.

01.29.2010
Wouldn't we all love to have a closet full of Louboutins and Manolos? Yeah, but last time I checked my name is not J.Lo or SJP. So, in the interest of my wallet (and my fiance not killing me), I have to shoe shop on a budget. I am using all the wedding parties and fun (ahem, bachelorette party!) to invest in some new fancy footwear, and have fallen in love with a pair of pink Miu Miu's and some gorgeous gold Valentino's. See the originals below and my picks for look-a-likes that we mere mortals can afford.
Happy Friday shoe shopping all!
XO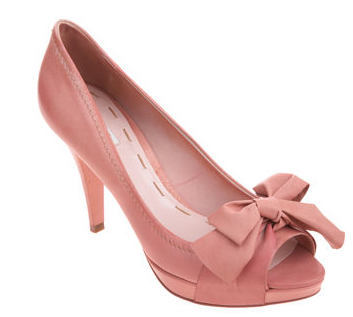 Miu Miu Bow Pump in Light Pink- $560 (here.)
Totally affordable right? Um....
Guess Syria Pink Leather Bow Pump-$69.50 (here.)
Love these! They are the perfect bubble gum pink color, in a rich leather with a yummy girly bow.
I adore the Miu Miu ones, but these are so cute and way more affordable.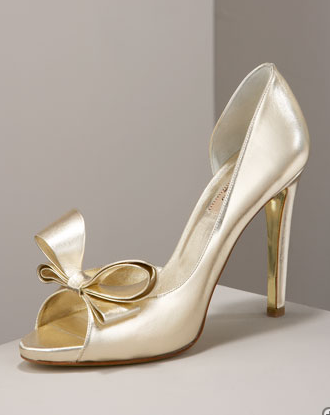 Christian Louboutin Bow T Dorcet (around $900-eek!) but sold out everywhere...
I blame Chloe for my obsession with these. Hot Damn.
But so not in the budget!
Paris Hilton Senorita Peep Toe Pumps- $89 (here.)
While I really don't want to put extra cash in the socialite's already well-lined pockets (ugh), these are just too cute (and too close to the Valentino's) to ignore. PI adore the pink soles, plus the gold will literally go with everything!

Lauren
|

Post a Comment
|
tagged

Fashion Fix Friday
in

Fashion