Voyons pourquoi Vous avez décidé d'acheter des médicaments en ligne acheter doxycycline sans ordonnance Acheter de la qualité des médicaments est devenu si facile, parce que vous pouvez le faire en ligne sur notre site.

05.25.2010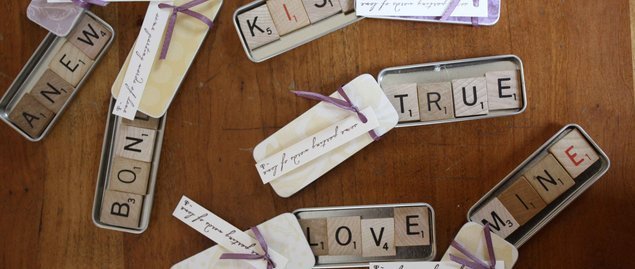 Image by Julie Wan via Project Wedding
I've mentioned before that G and I love us some Words with Friends (scrabble for the iPhone.) We are constantly in the middle of a game, and, I'm not gonna lie, some trash-talking may be involved. So imagine my gasp of sheer joy (so dramatic) when I came across these ADORABLE Scrabble magnet wedding favors. Housed in little tins, each set spells out a four letter word related to love. And its something my guests may actually use! G and my mom keep saying I need to stop adding DIY projects to my long list of wedding to-do's, but I'm really thinking I can't resist making these. Stay tuned...
Get the full DIY here.

XO
-L

Lauren
|

Post a Comment
|
tagged

DIY,

Wedding Goodness
in

Craftiness,

Wedding