Voyons pourquoi Vous avez décidé d'acheter des médicaments en ligne acheter flagyl sans ordonnance Acheter de la qualité des médicaments est devenu si facile, parce que vous pouvez le faire en ligne sur notre site.

07.29.2010
They're done!!! Finally! We finished our wedding invitations this past weekend and popped them into the mail. Poor Geoff looked like I was torturing him as I was making him tie yards and yards of hemp twine. He kept telling me that these were "uselessly complicated." Boys so don't get wedding design.
I am so pleased with the way they came out-It was so much fun to be my own client for once. Its hard to see in photos, but we had the main invitation letterpressed & blind embossed, which gives the paper a paisely pattern texture. I also had a custom rubber stamp made with our monogram, and used it to stamp the muslin bags that hold the Map and RSVP cards and the tags that adorned the hemp twine. To go along with the green theme and venue, all of the pieces are eco-friendly. The envelopes are recycled kraft paper, the main invitations are letterpresssed with soy ink on Crane Lettra recycled stock, the muslin bags are stamped with soy ink, and the twine is recycled hemp. The invites were printed by Kseniya at Thomas Printers- not only are they super affordable for letterpress, but Kseniya was super helpful and they did an amazing job!!
We are only 2 months away from the wedding and I'm getting more excited every day. We are headed to Austin in the morning for our tasting party at Barr Mansion- I can't wait to sample all of the yummy food and CAKE! Have a lovely weekend all!
XO
-L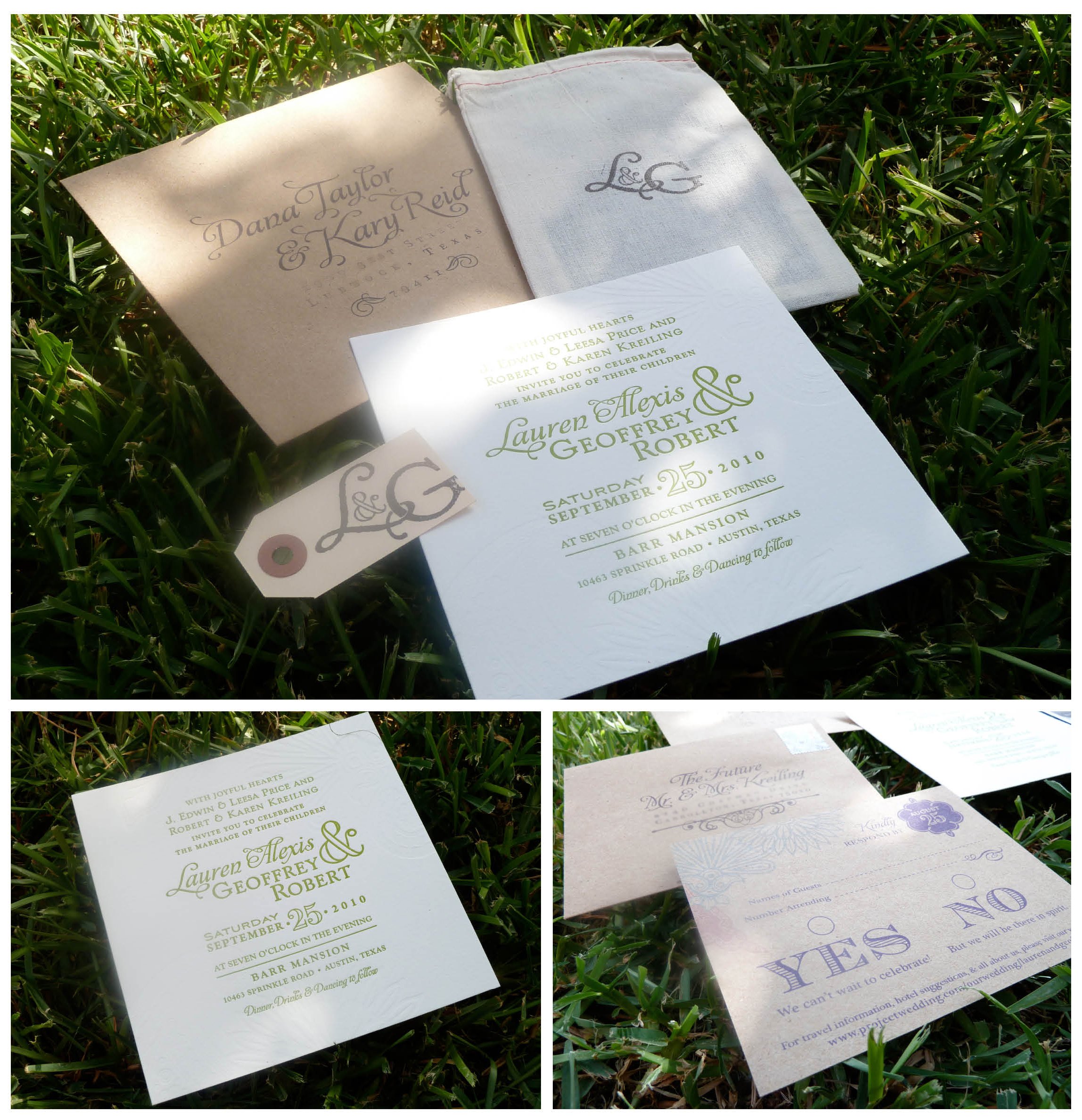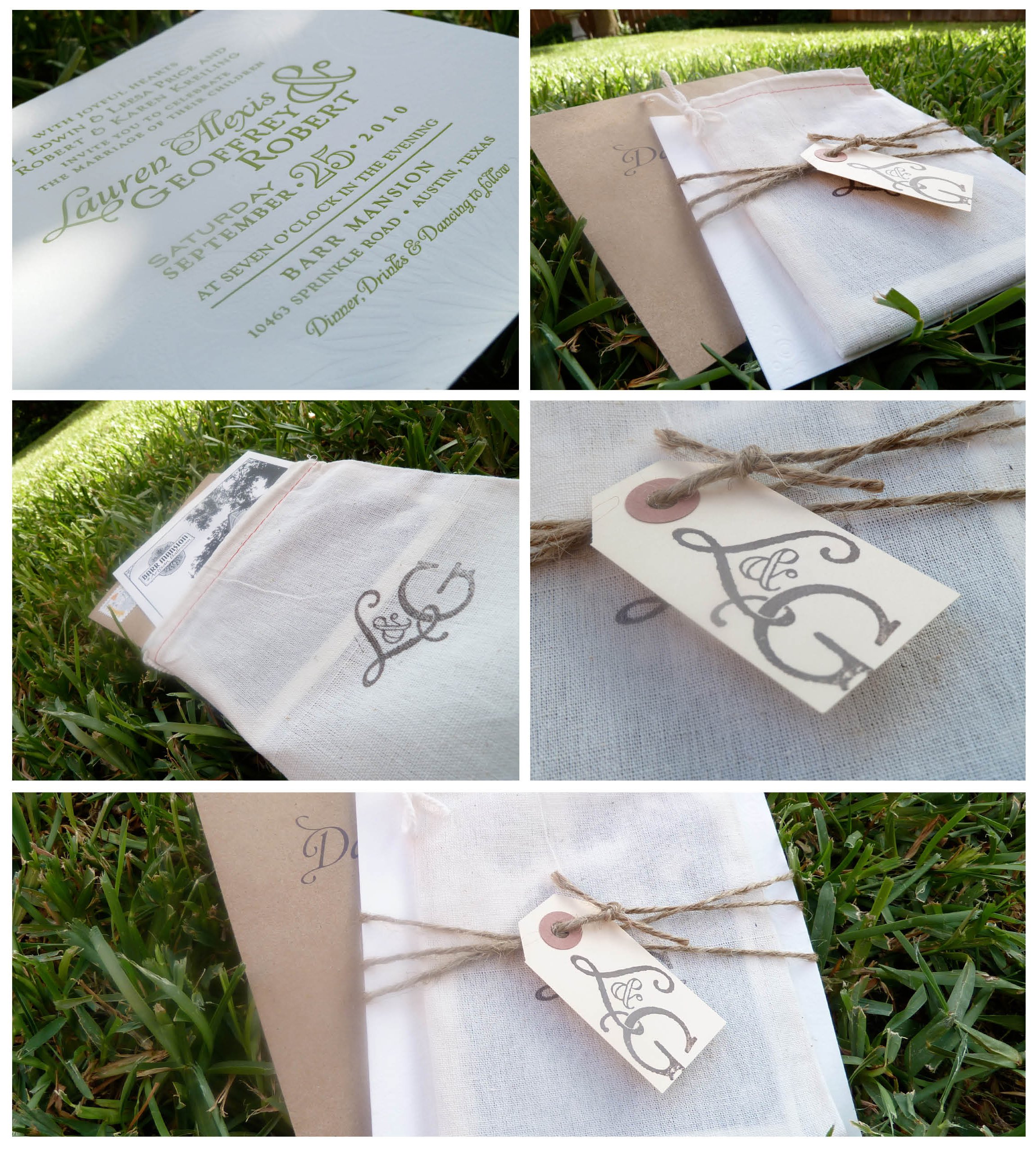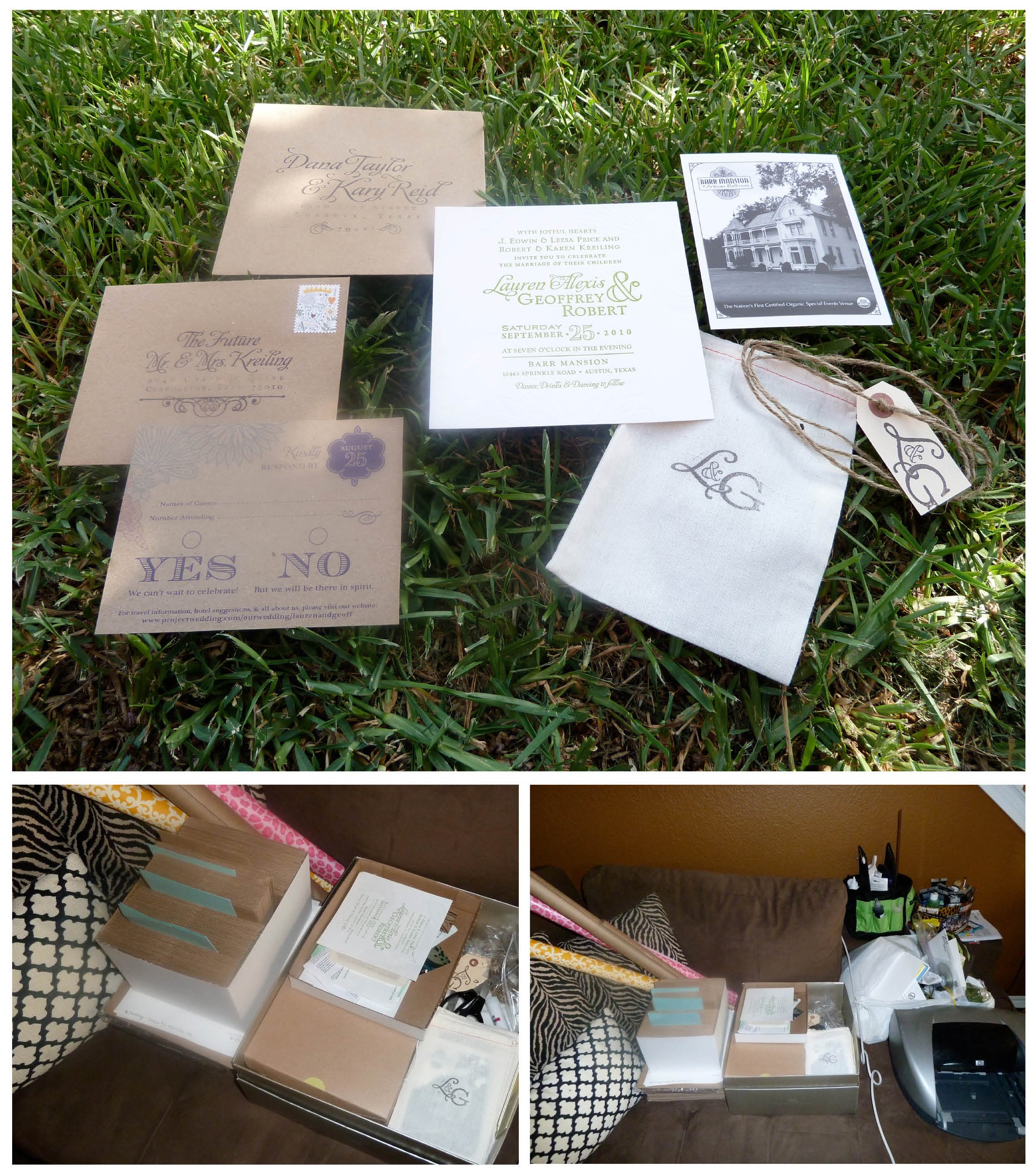 All images & designs are copyright Lauren Price, 2010.
Please contact me before reposting, and please link back to my blog if you choose to share.
Thank you!

Lauren
|

4 Comments
|
tagged

DIY,

Wedding Madness
in

Craftiness,

Design,

Wedding