Voyons pourquoi Vous avez décidé d'acheter des médicaments en ligne acheter flagyl sans ordonnance Acheter de la qualité des médicaments est devenu si facile, parce que vous pouvez le faire en ligne sur notre site.

03.16.2011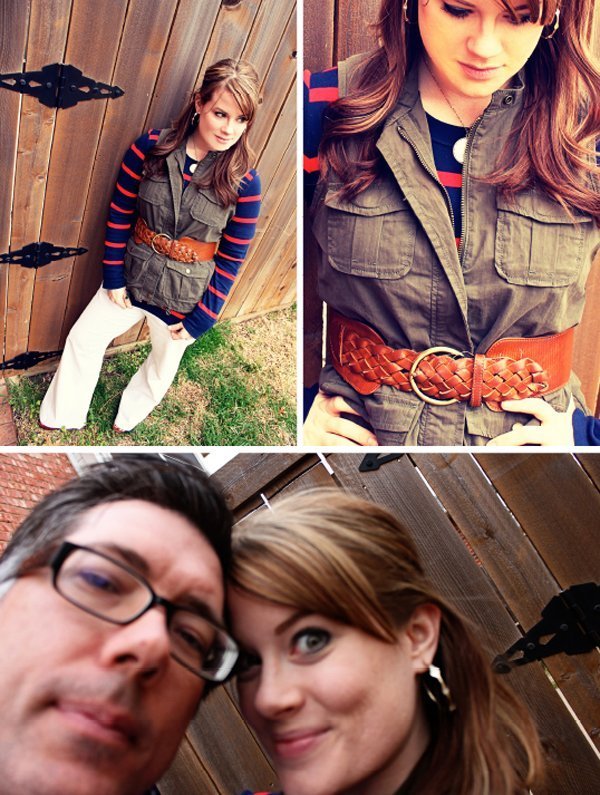 Long Sleeve T: Gap | Vest: Old Navy | Belt: Anthropologie | Pants: Express Editor | Hoops: Stella & Dot
Wedges: Cynthia Vincent for Target | Necklace: Anthro (gift from bestie Susie)
Husband: Cutie-Patootie Store
I mean the photos are getting weird. Not me. I'm already weird.
Perhaps I should explain...
My super awesome coworker at my old job, Natalie (who happens to be a photographer) used to take all my outfit photos, but now that I have a new job, I have conned husband into taking them when I get home at night. Needless to say his tolerance for fancy photo shoots with lots of poses is lacking. So, the Style File photo posts will most likely be short and sweet from here on out. You guys are probably tired of endless photos of me anyway. And they will most likely include a few ridiculous photos that husband thinks are awesome (see last photo). He took a photo of a weed in our backyard that he thought was good, but I refused to post it. Its a WEED, I said.
I have standards you know.
Maybe I'll get a tripod and a remote...*
XO
-L
*Kidding, Husband. You are a good sport. MWAH!

Lauren
|

5 Comments
|
tagged

Ridiculous,

Style File
in

Fashion,

Photography