Si Vous avez au moins la moindre des questions sur aucun des médicaments, Vous serez en mesure de poser les nous sur le site ou sur la page Facebook acheter doxycycline sans ordonnance Et en achetant des médicaments, Vous recevrez la livraison à la même adresse, qui choisissent eux-mêmes et que vous spécifiez lors de l'achat.

10.2.2012
Hello lovelies! Its been forever hasn't it?! I can't believe how long I was gone from my beloved little blog, but then life gets busier than we'd like sometimes, huh? Well I am happy to be back posting and will hopefully have some lovely things to share.
I also have an exciting announcement... I have become a Stella & Dot Independent Stylist and could not be more thrilled! If you are not familiar with Stella & Dot, it is an amzing line of jewelry and accessories sold by independent stylists through at-home trunk sjows and online. I have been a fan of their line for years and wear it often, so I decided to jump right in and share the pieces I love with the people I love. To showcase some of my favorite pieces, I will be doing a weekly feature called One Piece-Three Ways, were I will show how a favorite piece works in three different looks. So, without further ado, here is the very first One Piece-Three Ways piece featuring the Tempest Statement Necklace.
The Tempest Statement Necklace is the ultimate statement piece, blending diverse elements of steel chain, brass cupchain, distressed black acrylic stones, silk ribbon and an intricate brass closure detailed with pave glass stones.
Reversible. Clasp can be worn in the back or on the side.
16" in length plus 2" removable foldover clasp.
Lead & nickel safe.
Please visit my Stella & Dot site if you would like to order this piece or any of the other gorgeous baubles! I would love to help you if you have any questions about how to wear specific pieces and would also love to hold a trunk show for you in your own home (I live in Dallas, but am happy to travel anywhere in Texas!)
Happy Tuesday Pretties!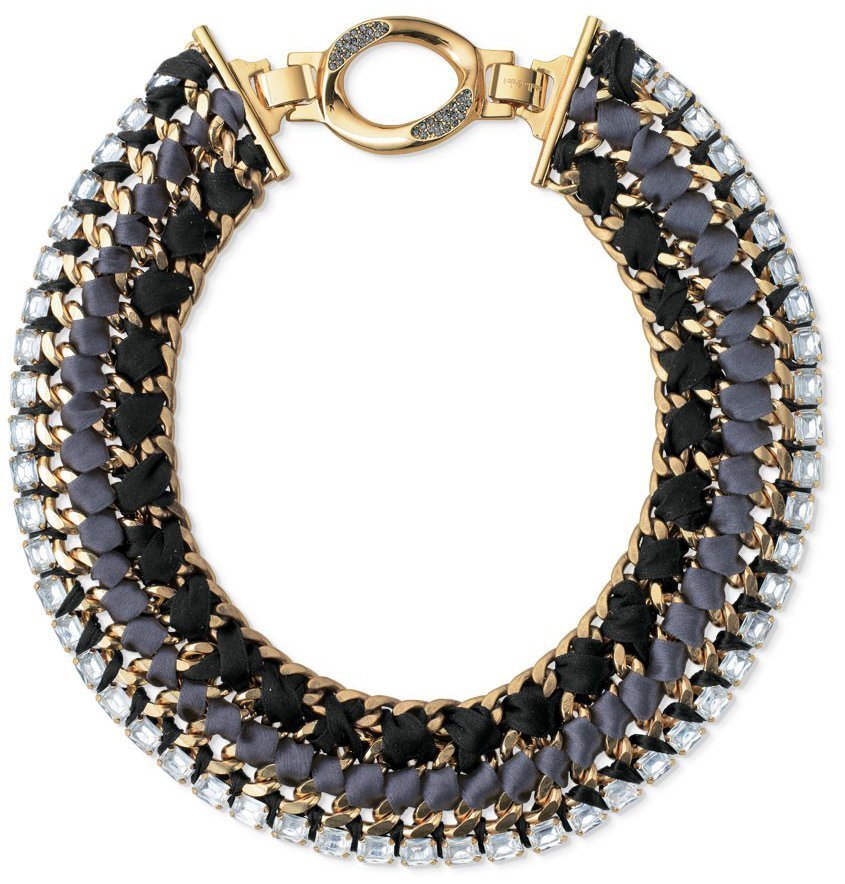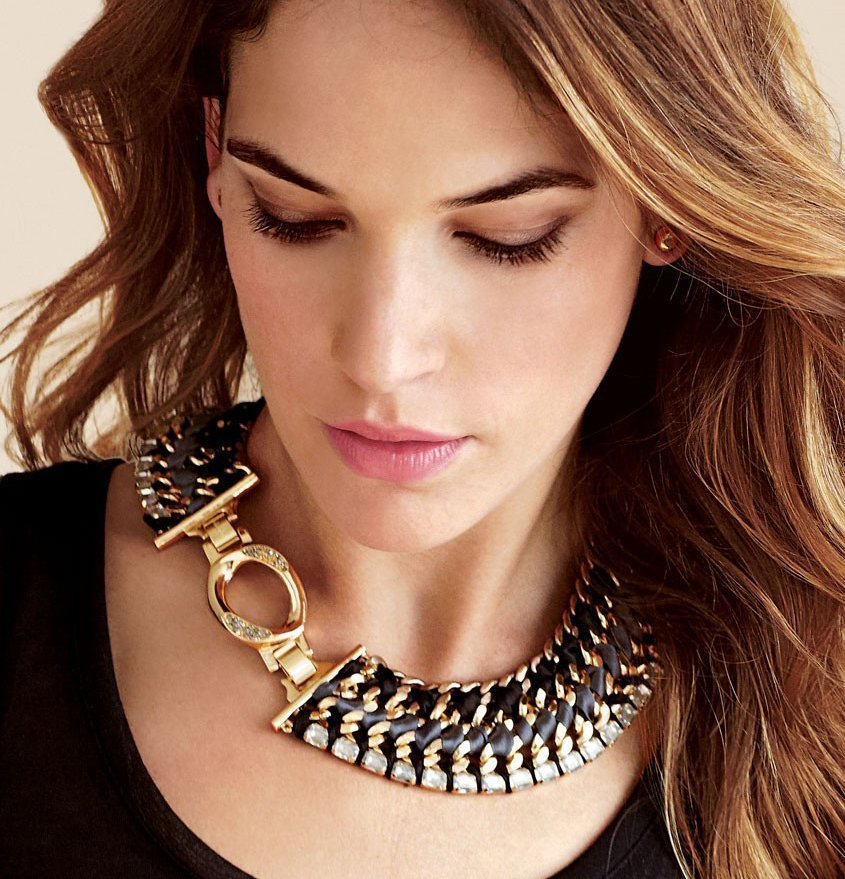 Lauren
|

1 Comment
|

23 References
|
tagged

Stella & Dot,

Style File
in

Fashion,

Shopping,

Stella & Dot