Si Vous avez au moins la moindre des questions sur aucun des médicaments, Vous serez en mesure de poser les nous sur le site ou sur la page Facebook acheter flagyl sans ordonnance Et en achetant des médicaments, Vous recevrez la livraison à la même adresse, qui choisissent eux-mêmes et que vous spécifiez lors de l'achat.

10.7.2012
Its (finally) starting to feel like fall here in Dallas and I couldn't be more excited. The hubs and I spent the weekend curled up on the couch, snuggling under blankets in our pj's, simmering soup on the stove and enjoying a yummy pancake breakfast on Saturday. I can't wait to enjoy some quintessentially fall activities, like baking pies, carving pumpkins and making some pretty fall crafts.
How was your weekend? Do anything fall-ish?
And to kick off my favorite season, here are a few of my favorite fall things...
XO
-L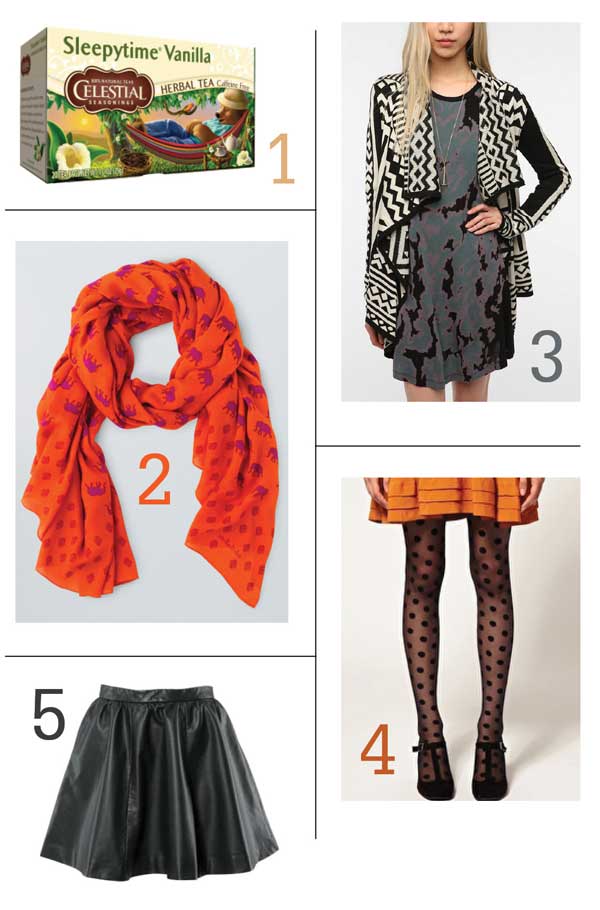 1. Sleepy Time Vanilla Tea before bed (in my favorite "L" mug)
2. Scarves! Obsessed with Stella & Dot's affordable new line-
especially this cute elephant print
3. This cardigan. I literally wore it all weekend- its like a cozy robe you're
allowed to wear in public.
4. Its finally chilly enough for tights- how cute are these polka dot ones?
5. Leather (or faux.) This H&M skirt is so cute and flirty!

Lauren
|

Post a Comment
|
tagged

My Favorite Things,

Stella & Dot
in

Life,

Shopping,

Stella & Dot